There is plenty of pressure on college students to make their four years at school count, and TCNJ senior biomedical engineering student Allen Hong has done just that.
This summer, Hong completed an industry internship at Medtronic, a medical device company located in North Haven, Connecticut. He was a Materials Engineering Intern. "My internship projects included designing a test method for one of the processes at the site, so I worked on engineering drawings for fixtures, and performed a lot of testing in the lab," said Hong. "I also worked on process development for documents used to interface with suppliers. I had the chance to visit two different suppliers for my company during my internship to see the processes to make our parts."
At his internship, Hong was able to get involved with one of Medtronic's Diversity Networks, Asian Impact, and organized a webinar with a VP of the company. He was also able to meet people and make connections through intern events and traveling to cities like Boston and New York City.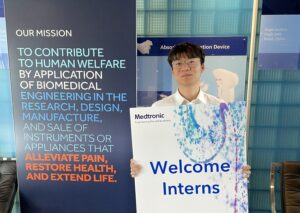 In the summer of 2022, Hong participated in Johns Hopkins Whiting School of Engineering's Computational Sensing & Medical Robotics REU program. "My research was based on seeing how aging influences risk of traumatic brain injury (TBI), so it consisted of creating finite element models based on patients that experienced accelerated brain aging, and testing those computational models to see how they respond to simulated head impact," said Hong. He got experience working with doctors and research lab members.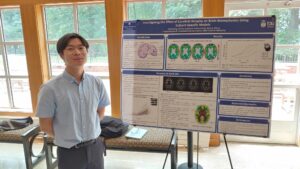 Hong presented his research from Johns Hopkins at the Society of Optics and Photonics  (SPIE) Medical Imaging conference this past winter, an annual conference that took place in San Diego, California where experts, researchers and innovators share their respective research findings. Hong gave a presentation on his research during his three day stay at the conference, where he had the opportunity to network with fellow students and attend seminars.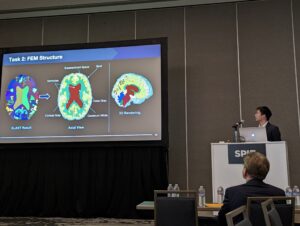 During the fall semester of his junior year, Hong completed a Biosurgery Research & Development Engineering co-op with Johnson & Johnson, where he used his engineering skills to make sure medical equipment was safe and worked well.  Hong was able to justify a design change on a plastic component of a device with appropriate documentation. Hong also reviewed engineering drawings and performed engineering assessments that will support future regulatory submissions.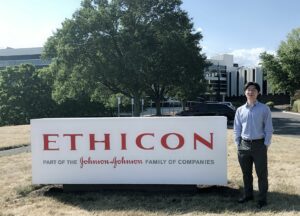 Currently in his senior year, Hong is continuing undergraduate research with Dr. Xuefeng Wei in TCNJ's Department of Biomedical  Engineering. He is completing a project to analyze the neural mechanism of action of deep brain stimulation (DBS) in treating cognitive disorders that he has been working on since his early days at the College.
– Kaitlin Bavaro '25