The College of New Jersey has been awarded a $935,000 National Science Foundation Major Research Instrumentation grant to enhance the college's nationally recognized engagement of undergraduate student research.
The funds from the grant will be used to purchase and upgrade equipment in the Electronic Laboratory for Science and Analysis (ELSA) High Performance Computing cluster, a state-of-the-art resource that meets the computational needs of the Schools of Science and Engineering.
The new equipment will aid students and faculty with addressing artificial intelligence and other recent trends in technology.
"One of the things we've seen is this big emergence of tools such as ChatGPT, which are rooted in machine learning and artificial intelligence," said Joe Baker, associate professor of chemistry and lead investigator on grant. "So, one of the components of the cluster that we are enhancing is adding high-powered graphical processing units, which will enable us to be at the cutting edge of those types of research."
Beyond the research laboratory, science faculty incorporate ELSA in their teaching, exposing 800-1000 TCNJ undergraduates to advanced computing each year.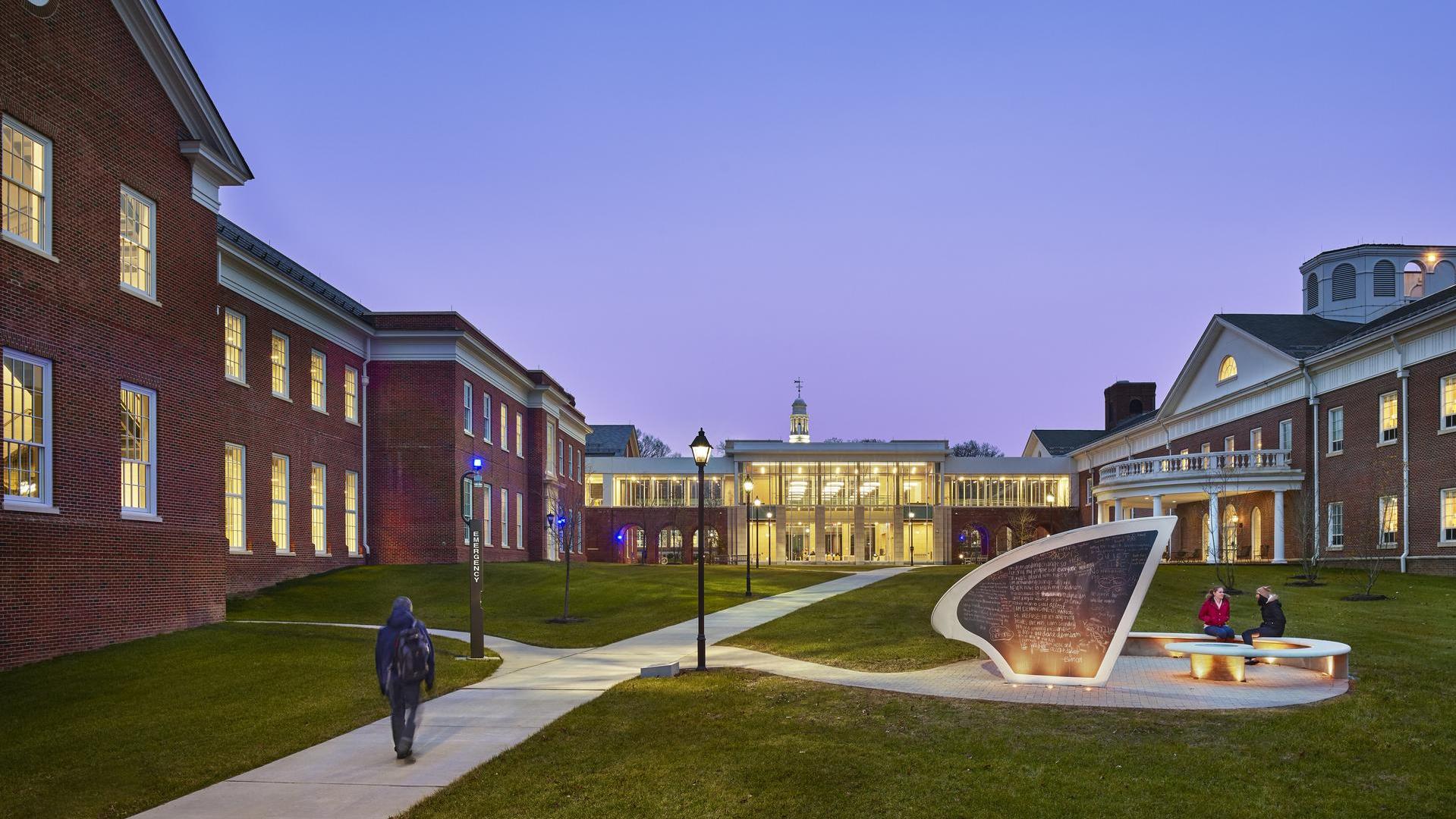 "These students are learning how to develop algorithms and how to analyze and visualize data. They're learning how to engage in computational research that spans domains from biophysics and astrophysics, to biology and genomics," Baker said. "Training in computation is vital today for students across the sciences because these techniques are being applied in all of our disciplines. Having a resource like ELSA at TCNJ ensures that our students are receiving the best training for their future careers."
Shawn Sivy, HPC system administrator at the college, oversees the purchasing and integration of the new technology and supports users of the cluster. He believes the grant will have a major impact on the instrument.
"As the amount of scientific data increases, researchers are turning to machine learning and artificial intelligence to select the best data to focus their work," Sivy said. "This grant will allow TCNJ to upgrade ELSA with the latest computing, GPU, and high-speed storage technologies to chew through mountains of data and crunch numbers in a way that no desktop computer can do today."
The grant also will allow TCNJ to continue to be part of a larger NSF initiative called the Open Science Grid Consortium, which builds and operates a set of pools of shared computing and data capacity for distributed high-throughput computing and the advancement of open science.
"Being a member of the OSG consortium plugs us into a prestigious national infrastructure, further expanding the broad range of problems that the cluster is being used to solve," Baker said. "The wide range of problems that computing can be used to tackle underscores how computational methods find their way into all aspects of our lives through modern science and engineering. And it underscores the importance of training our students to be able to understand and use these tools, which our expert faculty at TCNJ can do with this fantastic supercomputing facility."
---