Congratulations to Engineering Science major Sam Akinlolu on being inducted into TCNJ's prestigious Blue & Gold Hall of Fame! This honor goes to students who have made extraordinary contributions to TCNJ.
Having grown up in Nigeria, Sam knew he wanted to be an engineer because he loved to tinker with electronics and see what he could create.
"Ever since I can remember, I've always been attracted to learning how something works," Sam explained, "and coming to the United States has allowed me to pursue my interests at a magnitude unimaginable by that little boy back home in Nigeria."
At TCNJ, Sam specializes in computer engineering and recently worked on designing an automated machine dispensing system. This year he also competed in Lockheed Martin's Ethics in Engineering Case Competition in Bethesda, MD, where teams propose solutions to complex engineering, business, and ethics dilemmas.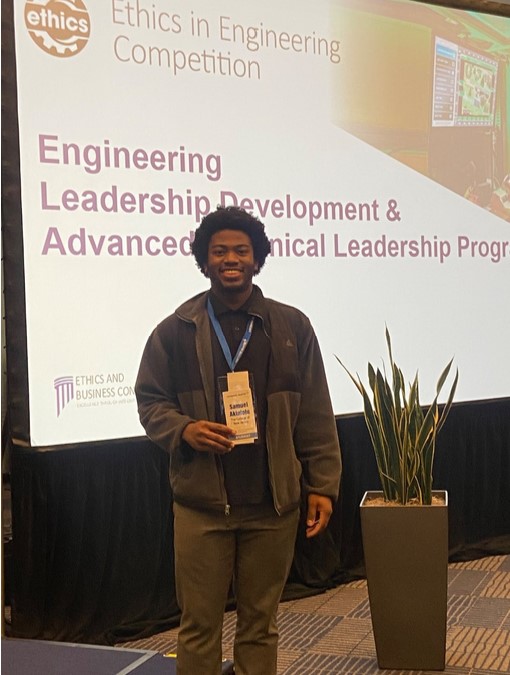 Sam is now interested in pursuing a career in nuclear energy, and he will be completing an internship this summer at Southern Company, an energy company based out of Atlanta.
The aspiring engineer said he hopes his Blue & Gold award will inspire others to pursue their passions.
"It is a good feeling knowing the work that I did at this college will be remembered and can serve as a source of inspiration for many others for years to come."