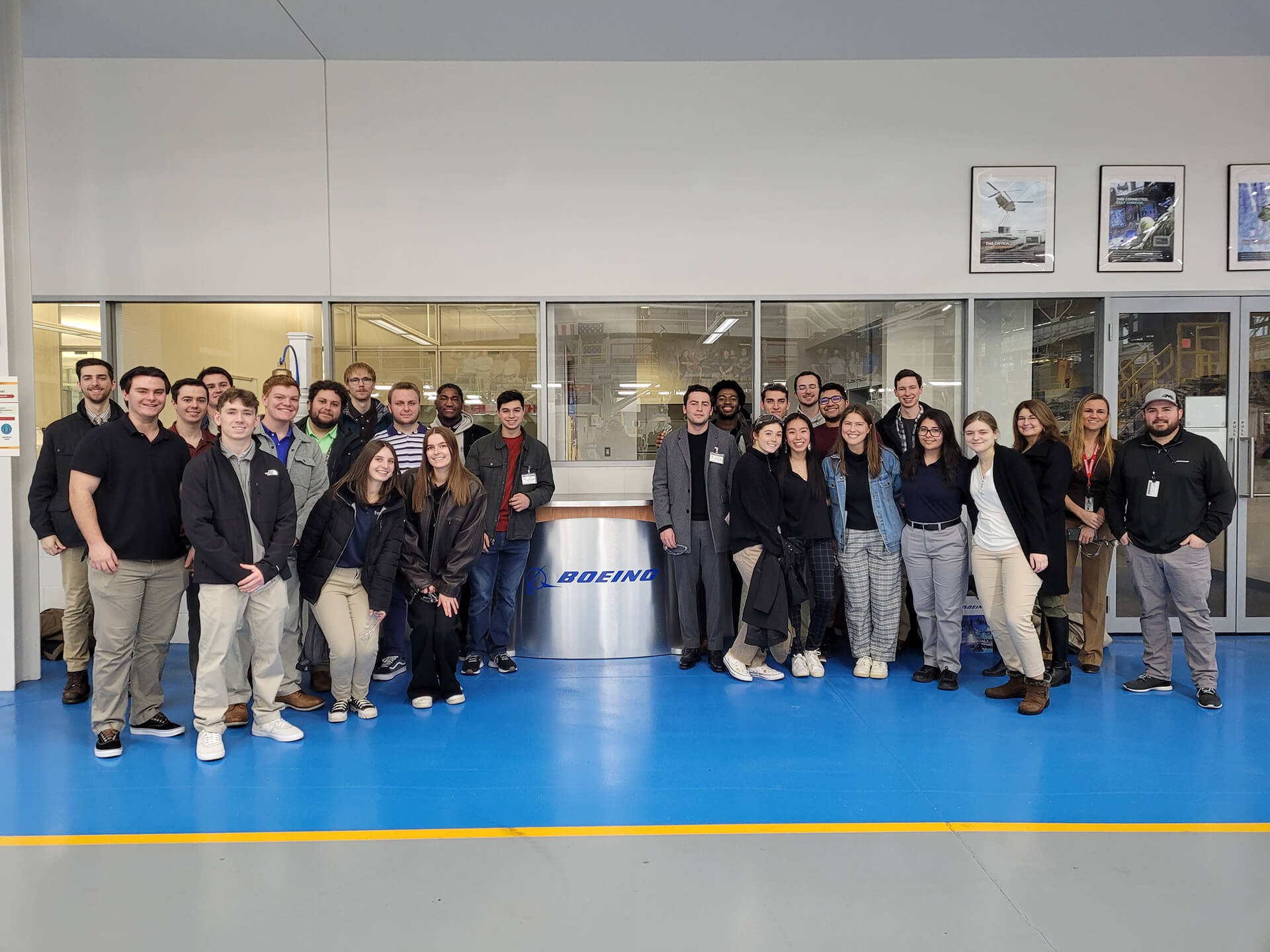 TCNJ Engineering students recently had the exciting opportunity to visit and tour Boeing's Ridley Park, PA factory, where the aviation giant produces the CH-47 Chinook and V-22 Osprey helicopters. They also heard from Boeing engineers, including a TCNJ alum, who described the endless possibilities for new engineers in the aviation industry.
As the students walked through the 3-million-square-foot factory, they observed each step of the manufacturing process and looked closely at the individual parts that come together to form the massive helicopters.
"I was captivated by the assembly line of V-22 Ospreys," said Sam Akinlolu, a senior Engineering Science major. "Even on our short visit, I felt like I was a part of something great. The technology and history I witnessed is nothing short of amazing."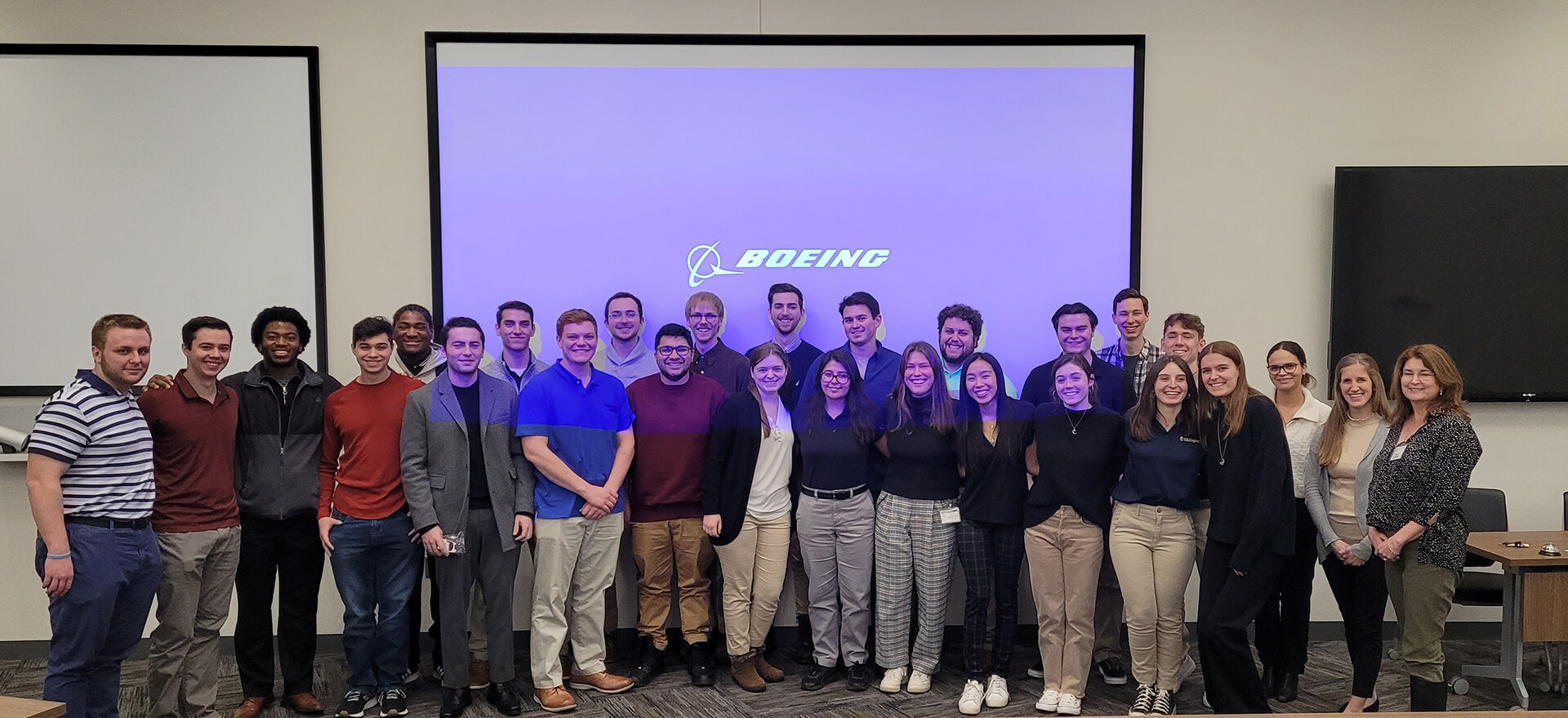 The Chinook is an aviation classic, having been developed in the 1960s, while the Osprey is an airplane-helicopter hybrid, taking off as a helicopter before adjusting its rotors to fly like a plane.
"I was impressed by the sheer scale of everything– the size of the facilities, quantity of personnel, and how fast they can accurately and efficiently produce aircraft," said Daniel Peterson, a junior mechanical engineering major on the trip.
TCNJ Engineering alum Cynthia Ramirez '21 (Mechanical Engineering) told students about her path from the College's engineering labs to becoming a Design Engineer at Boeing. She emphasized the importance of getting involved with engineering organizations on campus and choosing electives wisely that fit students' career goals.
– Matthew Kaufman '25