Tau Beta Pi is the oldest national engineering society and the second oldest honors society in the country. It is also the only interdisciplinary engineering honors society, so students from all engineering disciplines are eligible to join. The top 12.5% of juniors are eligible for induction along with the top 20% of the senior class. Last year, The TCNJ chapter was only able to induct 9 students virtually. This past fall semester, Tau Beta Pi welcomed a new class of 20 members with 16 juniors and 4 seniors in-person. 
President Eugene Kim (BME '22) shared some highlights from the Fall 2021 induction, "The district director for Tau Beta Pi, Lara Spinelli, attended and commended our induction ceremony. She oversees all the district chapters and said we were one of the best induction ceremonies that she's ever witnessed."
Congratulations to all the inductees! 
– Anisa Lateef '22
2021-2022 Inductees
Chris Anfuso
Hayley Conway
Tyler Griffin
Rachel Hannah
Zachary Hauptman
 Sean Healy
Kevin Kowalski
Kristella Lieu
Elizabeth Lopez
Matthew Martinez
Francis Moran
Dylan Peck
Jonathon Pecora
Charlotte Roarty
Kyle Rosica
Aiden Steuerman
Connor Stine
Thomas Trainor
Nicole Tumasz
Amanda Wiesnewski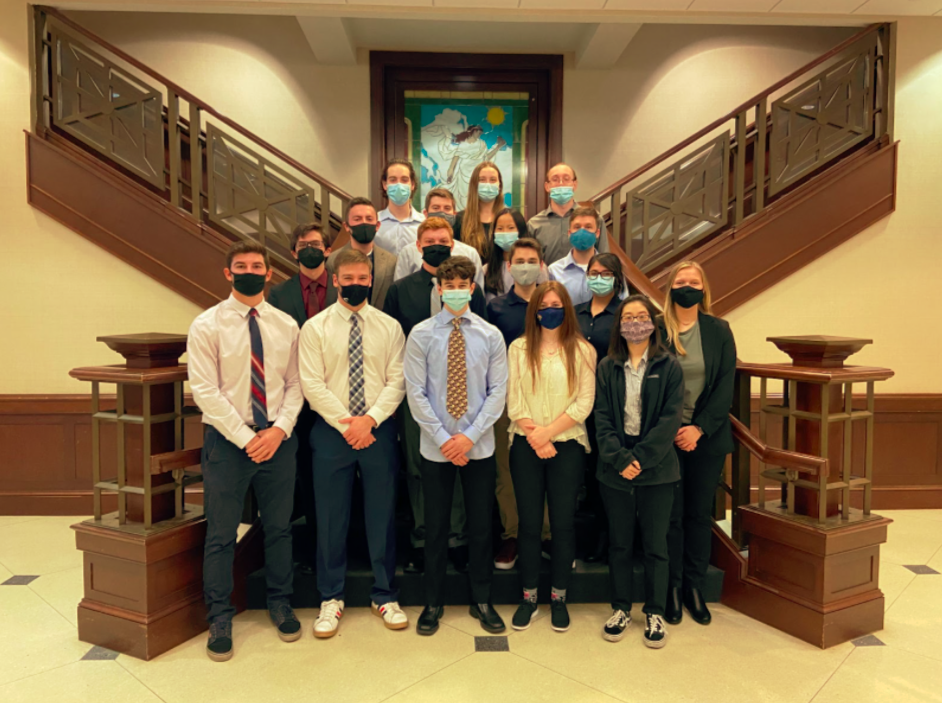 New members of the TCNJ chapter of Tau Beta Pi Fall 2021 class.
Top row: Kevin Kowalski, Rachel Hannah, Dylan Peck
Second row: Tyler Griffin, Sean Healy, Charlotte Roarty, Thomas Trainor
Third row: Matthew Martinez, Jonathon Pecora, Aiden Steuerman, Amanda Wiesnewski
Bottom row: Chris Anfuso, Kyle Rosica, Zachary Hauptman, Hayley Conway, Kristella Lieu, Nicole Tumasz
Not pictured: Elizabeth Lopez, Francis Moran, Connor Stine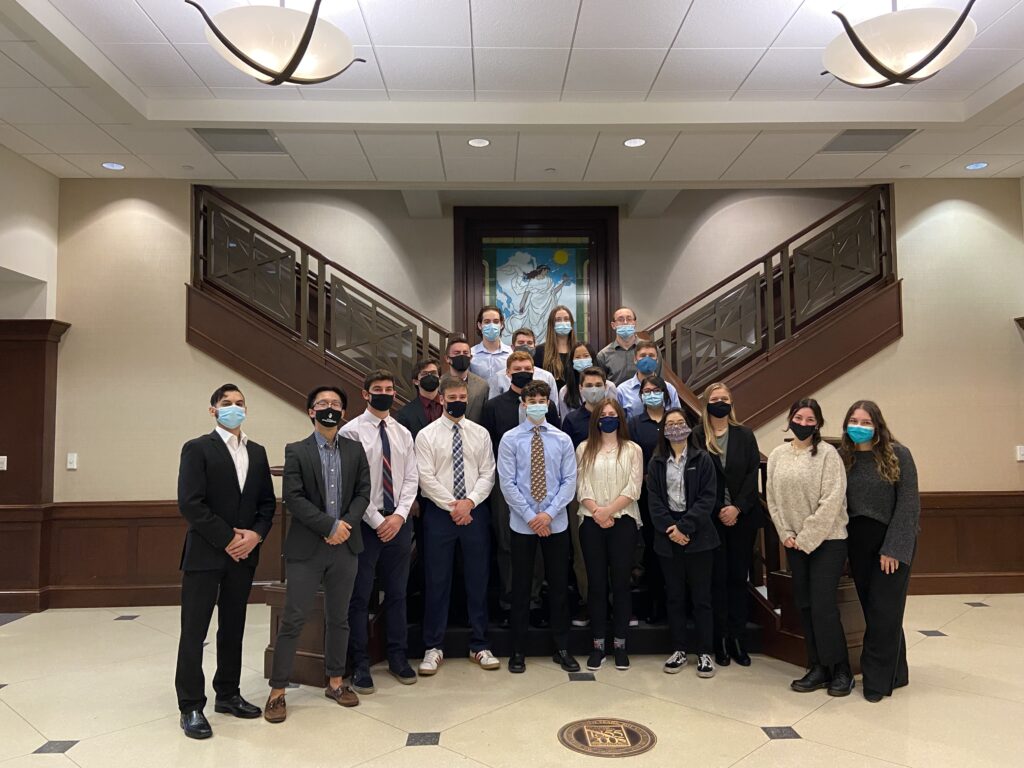 New Members with the Tau Beta Pi E-board in the front row: President Eugene Kim (BME '22) at the very left, Treasurer Daniela Nizamoff (BME '22) second from the right and Secretary Hannah Massey (BME '22) at the very right.
2020- 2021 Inductees 
(Inducted Virtually)
Lara Abdelmohsen
Daniel Comeau
John Goldinak
Daniel Kelly
Alec Kuncken
Michael Libonati
Jessica Ruby
Bryce Totten
Hoang Tran
If you are an engineering student and did something awesome you want us to know about, email us at: soengweb@tcnj.edu.