This fall, members of the TCNJ chapter of the Society of Women Engineers (SWE) represented The College at the 2021 national SWE conference in Indianapolis, Indiana. After attending the world's largest conference for women in engineering, Shwetha Raju '22, Julia Connelly '22 and Jessica Ruby '22 offered a recap of their experiences at the national conference below: 
The 2021 SWE National Conference that took place in Indianapolis, Indiana was an incredible experience. Being able to attend the largest and most prestigious conference for women in engineering and technology gave each of us the opportunity to network and connect with professionals and other collegiate engineers from all over the nation. With more than 16,000 women attending, we were able to interact with various representatives from companies and graduate schools as well as hear inspirational keynote talks from women in engineering.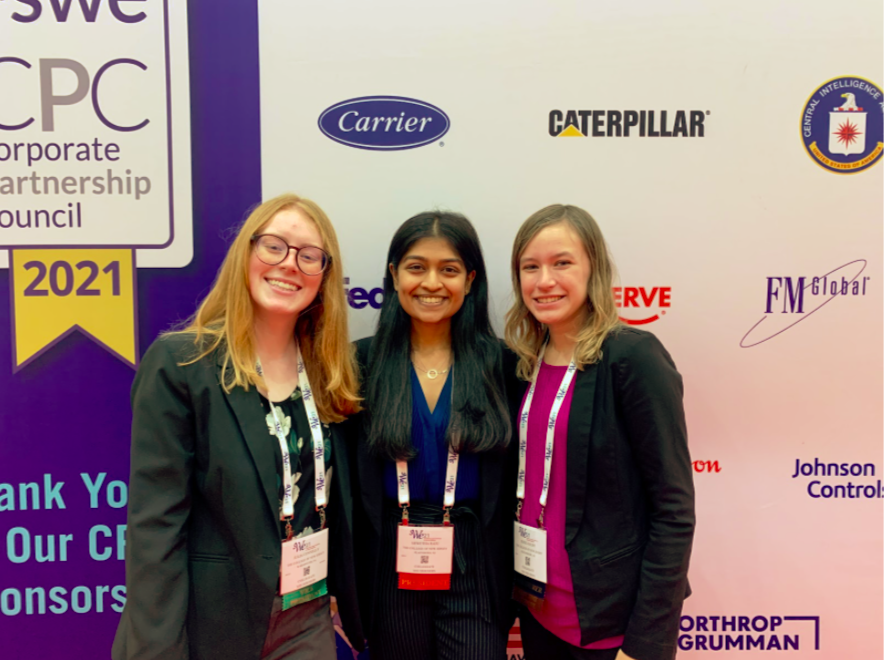 From left to right: Julia Connelly '22, Shwetha Raju '22 and Jessica Ruby '22 at the 2021 national SWE conference in Indianapolis.
The opening keynote speaker Stephanie C. Hill, the Executive Vice President for Rotary and Mission Systems for Lockheed Martin, talked about her experience in the industry as well as the motivation she was able maintain throughout her career was truly inspiring and has left a lasting impression on all of us. We also had the opportunity to go to workshops that focused on entrepreneurship, leadership and how to become our best selves, both professionally and personally. Every speaker shared insights on various aspects of engineering based on their varying degrees of experience and expertise. Being able to hear from so many different points of view was an eye-opening experience.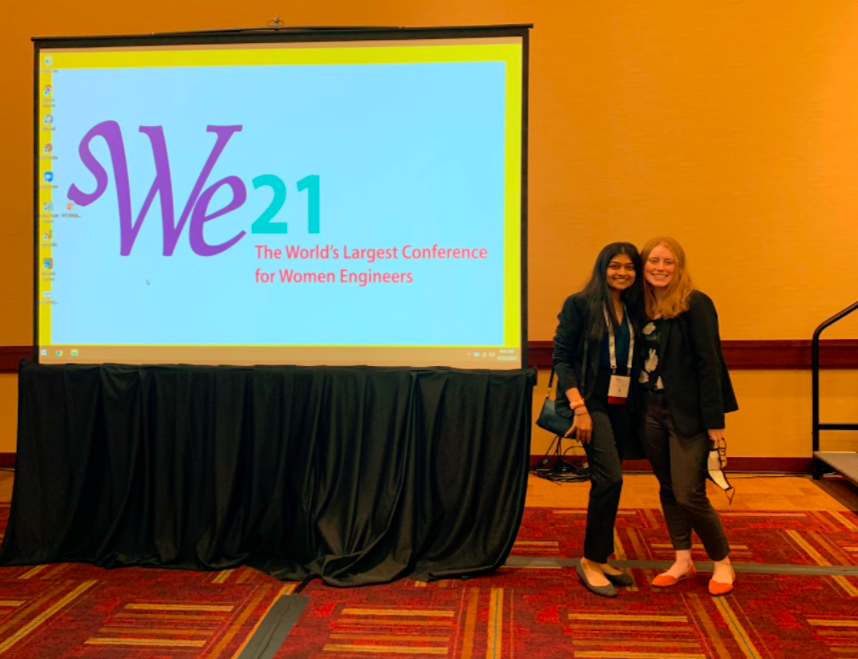 Shwetha and Julia at the world's largest conference for women engineers. 
Aside from the speakers, the career fair that also took place was an incredible opportunity to talk to recruiters from various companies that were also looking to hire students. It was an amazing experience being able to connect with so many companies, and all three of us were able to attain interviews with companies as well. The career fair also served as an opportunity to talk to and form bonds with other women engineering students who, like us, were first-time attendees navigating the large career fair.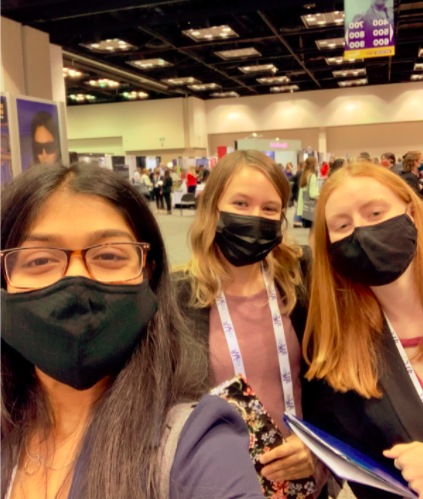 Shwetha, Jessica and Julia exploring booths at the career fair.
The conference was at times very overwhelming, with so many people, events, and activities happening at all times. It was calming to visit some of the wellness and social media lounges where we were able to eat amazing food, relax and bond with other students like us. We met some amazing people from different universities such as the University of Minnesota, University of San Diego, and were all able to connect over our experiences at the conference thus far. Giving each other professional tips, helping each other with our elevator pitches, and talking about our different SWE chapters was a great time.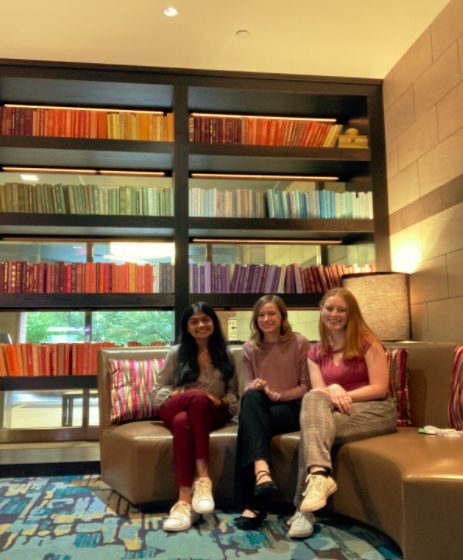 Shwetha, Jessica and Julia exploring the conference.
Overall, this trip was remarkable. Being able to attend such an enriching conference and travel and visit Indiana after the pandemic was incredible. All three of us have been actively participating in the events at the TCNJ SWE chapter and SWE has been such a huge part of our college experience and being able to attend this conference and see the scale and impact that SWE truly has was an opportunity we are so grateful to have been able to have. The conference is only one of the many opportunities that SWE provides and it has left a remarkable impression on all of us.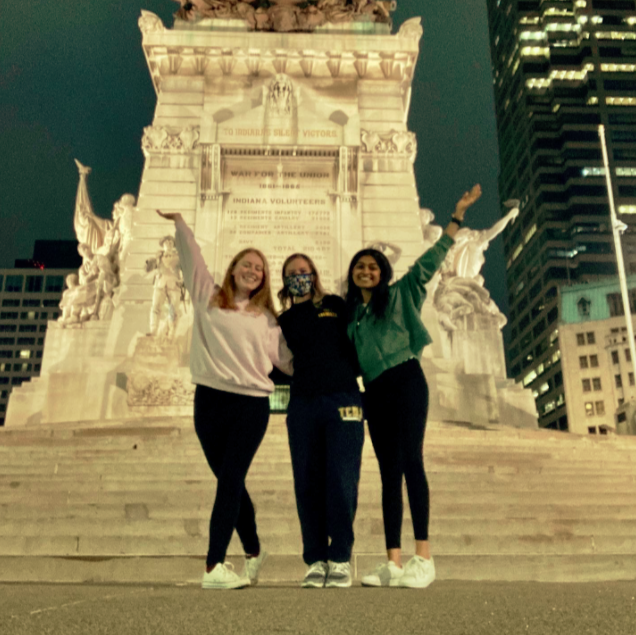 Exploring Indianapolis 
If you are an engineering student and did something awesome you want us to know about, email us at: soengweb@tcnj.edu.