Professor Thomas Brennan secured a $168K contract with Tenna Company to develop a suite of wirelessly accessible, directly powered, asset tracking and environmental condition sensors for non-powered temporary construction equipment. The research team for this project consists of three Tenna Student Research funded undergraduate students, Professors Bechtel and Deese. Temporary construction equipment (e.g. New Jersey barriers, construction mats) can be an expensive asset that is difficult to track during the construction process. This project consists of the development, testing, and prototype deployment of wireless, low-power (LP), field resilient Internet of Things (IoT) type sensors that can be used to identify, monitor, and geo-locate temporary pieces of construction inventory. New sensor designs developed at TCNJ as well as commercial of the shelf (COTs) sensors will be evaluated to determine construction environment application. The LP embedded systems will be wirelessly linked point-to-point and/or point-to-gateway through existing communications protocols (e.g. BLE, NB-IOT, LoRa, Sigfox, etc.). Power-management logic and energy harvesting technologies (piezo power, thermal, solar, RF parasitic, vibration, etc.) to power the embedded system will also be explored and designed. The harsh construction environment must be considered and a robust set of environmental requirements will be defined and tested, but not certified, at TCNJ.
Pictured below are the 2019 – 2020 Tenna Student Research Award recipients.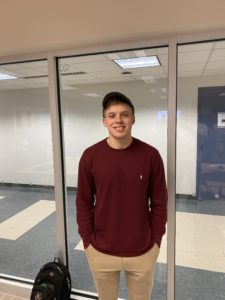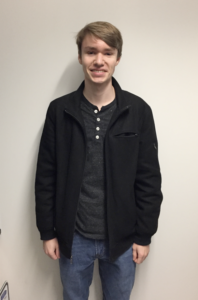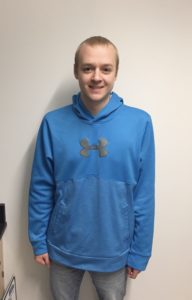 Connor Dick Brian Rentsch Ryan Mosher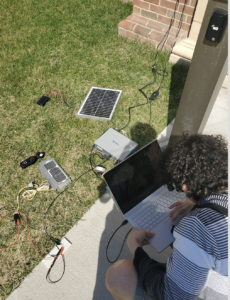 Research student testing solar panels to power a long range data communication sensor.